We are delighted to be able to offer some of the finest driven pheasant and partridge shooting in the world for teams of 8 shooters in the beautiful countryside of the Welsh Borders.

The trip will involve shooting four days of 300 birds per day to 8 Guns on four different Estates. These Estates are all specially selected for their prowess in producing spectacular birds and their great hospitality.

The shooting party will be based at The Bettws Hall Hunting Lodge, expertly run by Gwyn and Anne Evans.

Each day the party will travel by Range Rover to a different Estate where they will enjoy fantastic shooting before returning to Bettws Hall for tea in front of the roaring log fire.

We incorporate a break after the second day's shooting so that the party has the opportunity to visit places of interest in the vicinity, including the famous Powys Castle, the historic border town of Montgomery and Shrewsbury Cathedral.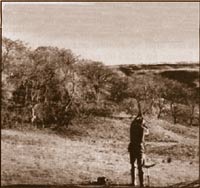 The party then returns to Bettws Hall and the final two days of shooting.

The four estates are Bettws, Delbury, Brigands and Kempron. The first day is planned at Bettws to allow for a later start on the first day of shooting after traveling.

We can then choose which of the other three shoots we go on to next. All three are renowned high bird shoots with Delbury and Kempton in the rolling hills of Shropshire, just over the border into England.